new york web design services
At Empirical Designs, we know just how important having a professional website design is for a business.
A good first impression can make the difference between converting a sale or pushing a customer out the door.

Our mission is to increase your brand visibility on the web. With a modern, clean design that is intended to convert new leads into paying customers, we ensure that our websites are designed with purpose in mind. Every business has unique needs and our team of experts will ensure that your website is custom built with your target audience in mind.

We handle everything from planning the website, strategy, branding, and design so your website is fully optimized from the start. A combination of keyword research and quality content will help increase your visibility in the search engine results page. If you're ready to take your business to the next level, fill out our contact form today for a FREE consultation on your website redesign.
Our web design projects
BANGERZ-ARMY.COM
2019 Launch • Professional DJ Record Pool
Full Brand Identity, Web Design, UX & UI Design & More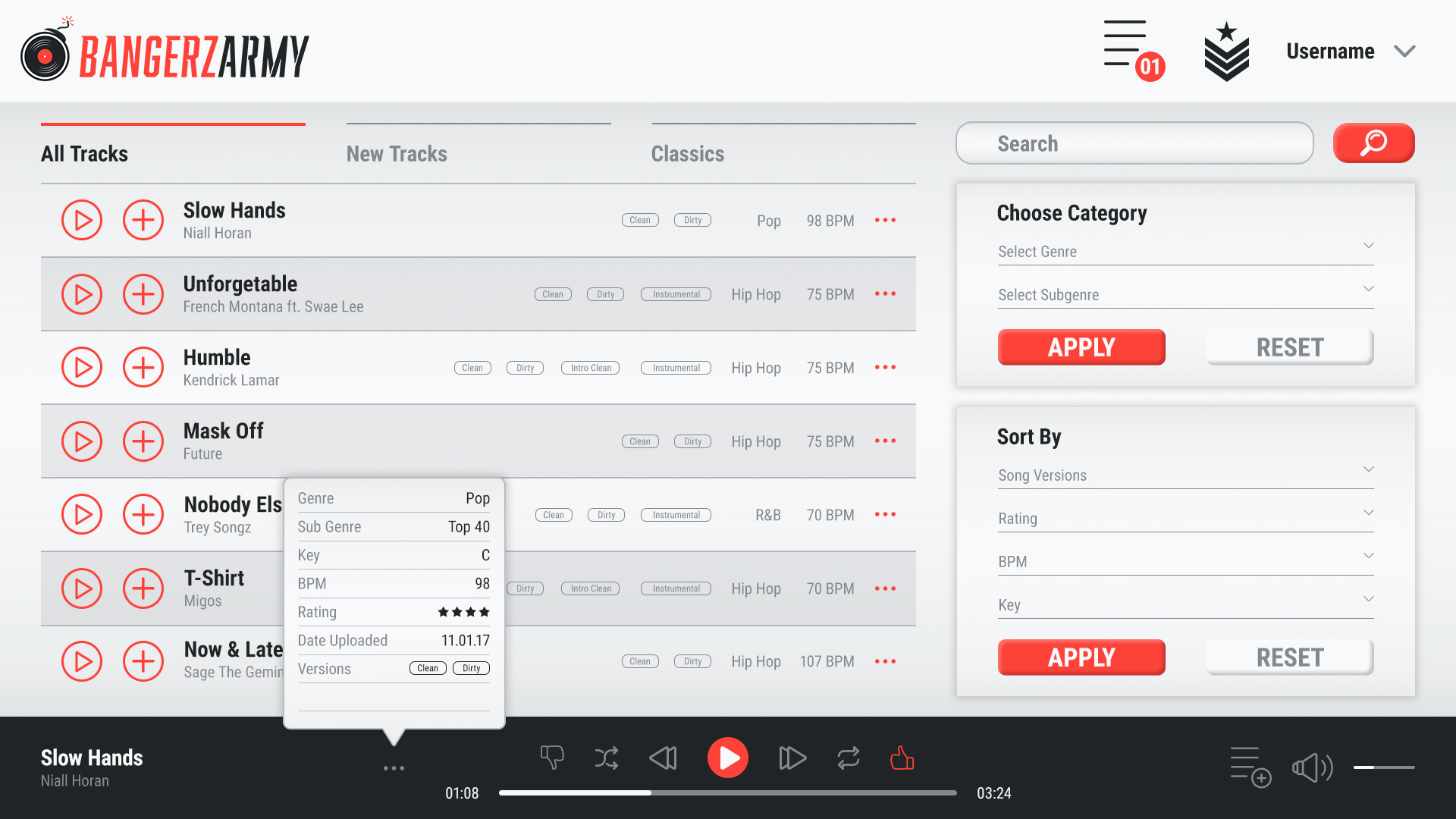 Dynamic & Intuitive User Interface
Easy To Navigate All-In-One Media Player, Music Library Search Engine, & Playlist Creator With In-Depth Genre, Key, BPM, Rating & Tag System
Interactive & Animated Web Pages
Visitors Can Browse & Interact With An Animated Slide Featuring Feedback From Their Favorite Professional DJs, Musicians, Labels & Artists
Seamless Parallax Scrolling Web Design
Streamline Landing Page Featuring Features & Benefits Breakdown, News & Message Slider, Subscription & Pricing Plans & Fixed Call-To-Action Navigation
User Friendly, Conversion Optimized Design
With A Single Click On Any CTA Button, Users Without An Existing Account Will Be Prompted With A Quick 3-Step Subscription Pop-Up Sequence
Why choose Empirical Designs for your Web Design Project?
We don't outsource your work. All design work is done in-house by our expert graphic designers.
Clean & effective website layout to attract new business.
For an easy browsing experience on all devices.
We make sure to address all of your questions & concerns before we take on a project & keep you up to date on every step.
We optimize your web pages for maximum performance in search engines like Google, increasing your brand visibility.
Our websites are built to attract your target audience
and convert them into paying customers.
At Empirical Designs, we understand how important it is for your business to have a modern website design that focuses on attracting new leads for your company. We take the time to understand your goals and implement a strategy designed to capture leads and boost your brand awareness.

Our design studio in NY focuses on delivering a modern and response website design to showcase your products and services in a way that helps establish confidence in your brand. We stay up to date with the latest web design trends in order to provide our clients with a professional looking website that is cost effective without sacrificing quality.

If your website loads too slow, looks outdated, or is difficult to navigate, it could be turning potential customers towards your competitors instead.

Whether you're a small business or a large corporation, you only have one chance to make a first impression. We make sure your website is providing your users with an outstanding user experience that Google wants your website to focus on. This also increases your website's performance in search engines like Yahoo & Bing.

Our websites highlight your expertise and showcase them in a clean and efficient way for your customers to navigate on any device.